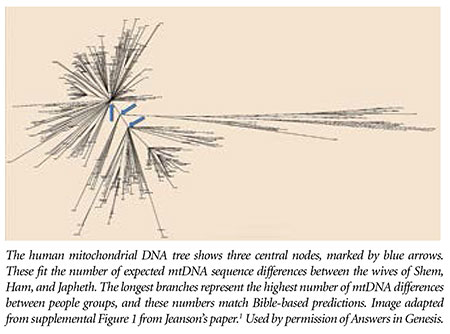 (image from
http://www.icr.org/article/9400
)
DNA Trends Confirm Noah's Family by Brian Thomas, M.S.
5 And Noah did according unto all that the LORD commanded him.
6 And Noah was six hundred years old when the flood of waters was upon the earth.
7 And Noah went in, and his sons, and his wife, and

his sons' wives with

him, into the ark, because of the waters of the flood.
13 In the selfsame day entered Noah, and Shem, and Ham, and Japheth, the sons of Noah, and Noah's wife, and the

three wives of his sons

with them, into the ark;